Manhole Vacuum Test Equipment
Manhole vacuum testing equipment offers an efficient, accurate and cost-effective method of testing new, existing, and rehabilitated manholes
Vacuum test per ASTM C 1244*
Create a vacuum to identify infiltration and exfiltration and then monitoring a gauge for vacuum loss.
Less expensive and faster than water testing
Remote-inflation and monitoring system keeps users away from the danger zone.
For manholes as deep as 40' if desired.
*When utilizing ASTM C1244, a vacuum of 10 inches Hg is drawn on the manhole after all lift holes are plugged, and pipes entering the manhole are temporarily plugged and securely braced. The time is measured for the vacuum to drop to 9 inches Hg. The manhole is accepted if the measured time meets or exceeds the values presented in Table 1 of ASTM C1244. If the manhole fails the initial test, it may be repaired by an approved method until a satisfactory test is obtained.
Note: The latest edition of ASTM C1244 shall be used for proper testing procedures and criteria.
Bladder-Style Head Assemblies
Features:
Seals the inside diameter of the manhole at frame or cone
Supported by a durable aluminum brace
Hose, 1.5" 20 ft. with two 1.5" Cam Lock fittings, and 3.5" gauge assembly included
Push-pin rod design for easy depth adjustment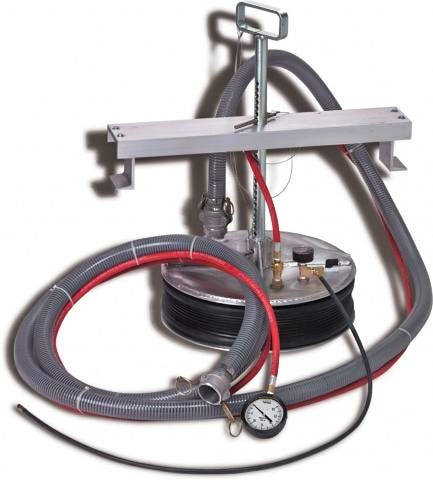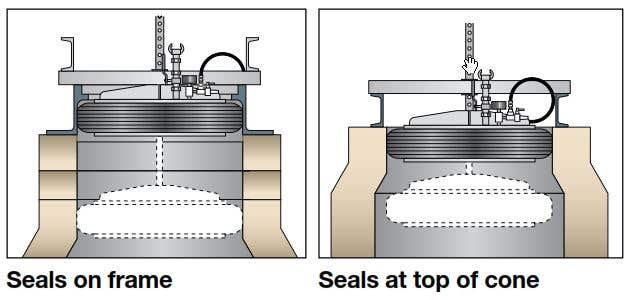 Plate-Style Head Assemblies
Features:
Designed to seal manhole cone surface
Seals a wide range of manhole diameters
Hose, 1.5" 20 ft. with two 1.5" Cam Lock fittings, and 3.5" gauge assembly included
Neoprene gasket for leak-free seal