Hot Tapper, Mechanical, 261 Series
Tap Live, Pressurized Pipelines Without Interruption
Economical tools allows tapping most pipelines with 1/4" to 6" hot taps in water supply pipelines to 100 psig pressure. The overall shaft length is 18" for sizes up to 2" and 24" for larger sizes.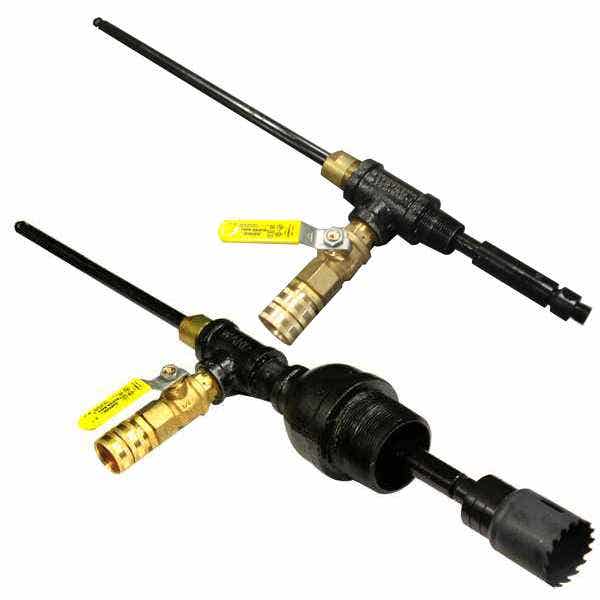 Hot tapper shown with and without 2" adapter
261 Pipe Tap Kit - shown with adapters and hole saws to 6"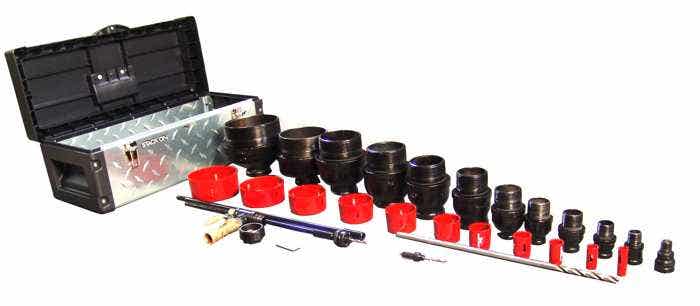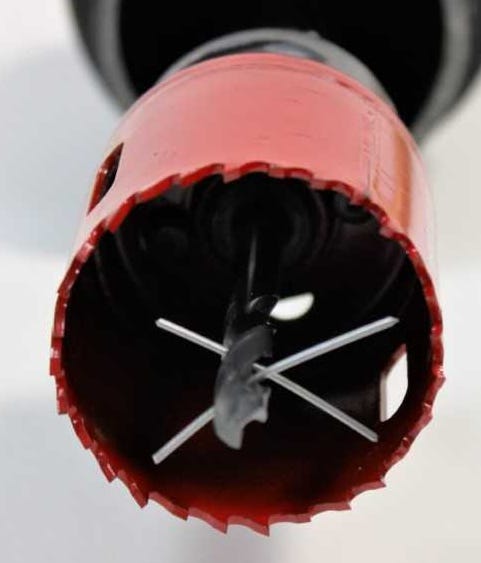 Pilot Drill and Coupon Catcher