Hot Tapper, Pneumatic, 262 Series
For 1/4" to 6" Diameter Taps in pneumatic pipelines
The Petersen® 262-2040 Pneumatic Hot Tapper is sized for limited space and light weight one man operation. It will tap larger holes than any manual crank Tapper and air pressure will allow it to tap up to 6" diameter holes often at least as fast as larger hydraulic machines.
Taps ¼" to 5 ¾" diameter holes
Low cost, much less than hydraulic tappers
Far more efficient and larger holes than the hand crank tappers
Light weight for one-man operation
Pneumatic cutter force adjustable for each size and pipe material
Works with any electric, hydraulic, or pneumatic drill motor with a standard ½" chuck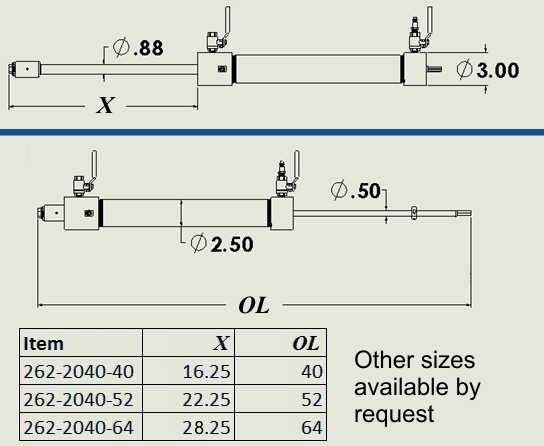 X=Maximum Travel OL=Overall Length at Start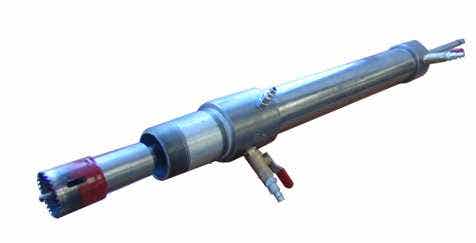 Select a Tapper for the travel needed based on tapping sleeve nozzle and valve length
Tappers come with the standard arbor. A special arbor is required for smaller than 1.375" cutters.