145/116 PSI Lift Bags, 161-5 Series
Made of Aramid reinforced rubber compound.
Operating Temperature: -40°F to 130°F
The series 161-5 high pressure lifting air bags have up to 25% higher lift capacity than a conventional lift bag of the same size. This is due to the 25% higher inflation pressure, i.e. 145 PSI as compared to the conventional 116 PSI. In addition, these high pressure lift bags are lighter in weight and have a lower profile with an insertion height of only 0.9". The special rib design on the surface ensures perfect interlocking when stacking two of the pneumatic lifting bags. Each heavy load air bag has a minimum safety factor of 4 with a burst pressure of 580 PSI or more. These industrial air bags are compatible with and can be used with conventional 116 PSI inflation control systems. Two year limited warranty.
161-5 Series High Pressure Lifting Air Bags Operating Instructions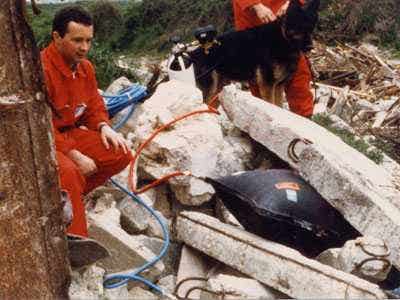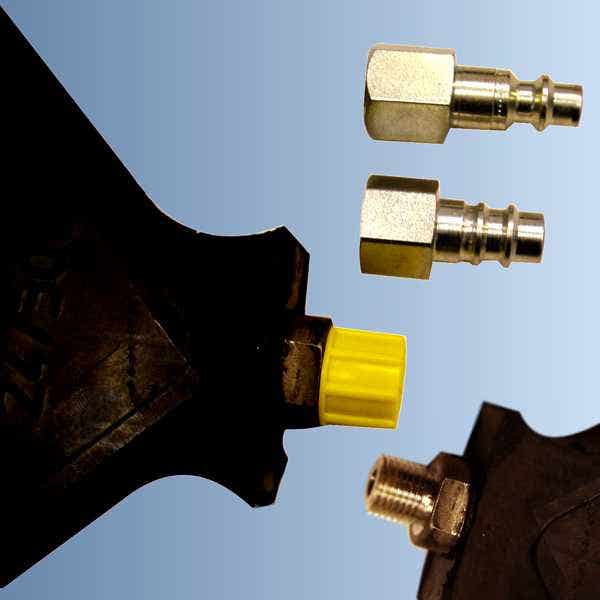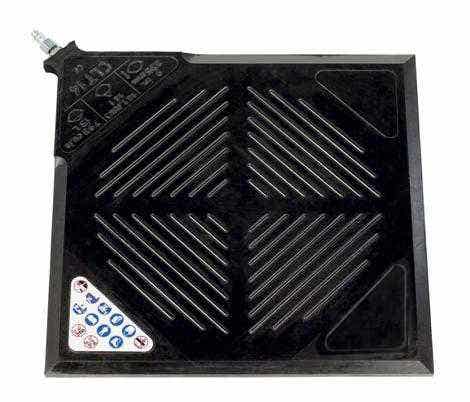 Above Left - Each bag is supplied with two nipples. The bottom one is a 1/4" safety nipple (with two ribs) and can only be used with a safety coupler which reduces the risk of possible injury or damage due to accidental air line disconnect.The top one is a 1/4" standard industrial interchange (SAE) nipple. Lower right in this photo is the 1/4 BSP threaded male stem which is also removable in case of thread damage.
Below, Bag Lift Curves - select to open or see operating instructions