Standard Copper Tubing Dimensional Reference
Petersen Does Not Sell Copper Tubing
Select Mechanical or Inflatable Pipe Plugs based on the below tubing ID and along with the pressure to be blocked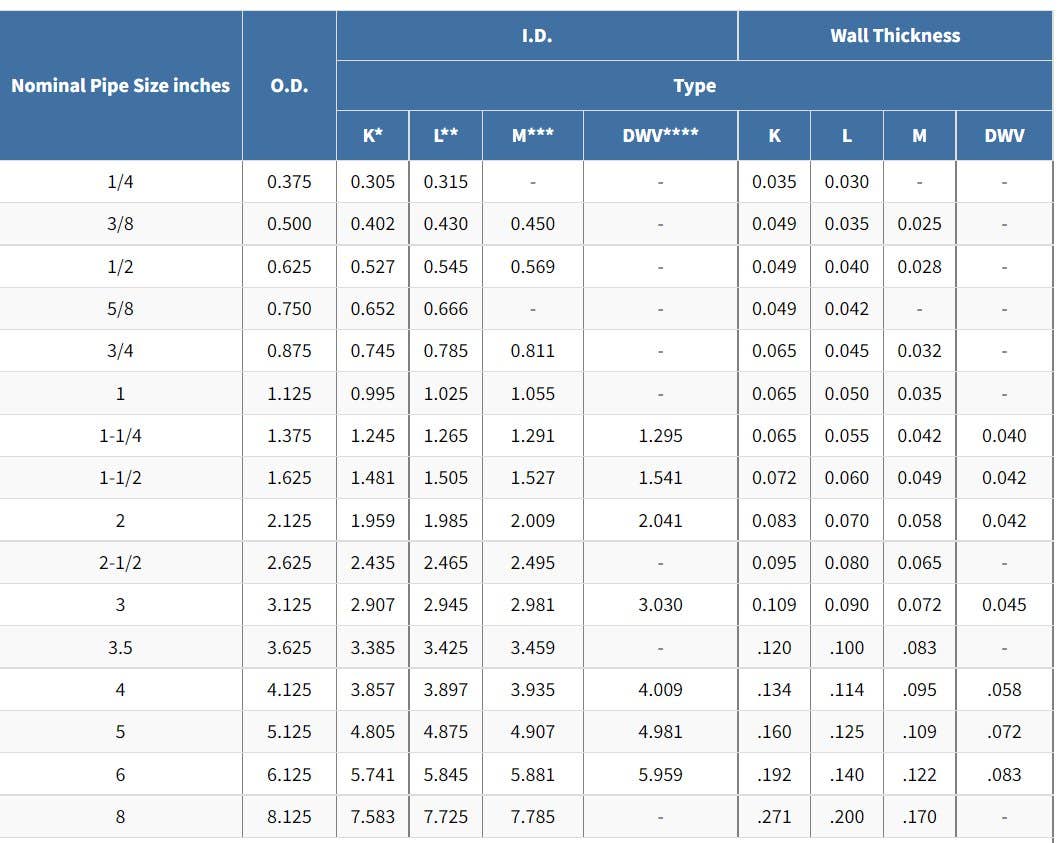 *K, thick walled, underground residential, commercial and industrial uses.
**L, medium walled, residential and commercial uses
***M, thin walled, above ground residential and light commercial uses.
****DWV, Drain/Waste/Vent, non-pressurized
The content in this website may be used but with no warranty or liability. These copper tubing sizes and dimensions are believed to be correct but should always be double checked with alternative sources. Strictly adhere to and follow all applicable national and local regulations and practices.
Pipe Plugs for Testing, Blocking, Bypassing, Line Stopping, and More