Petestop® Pipe Plug, Inflatable Line Stop, 129 Series
Quickly Block the flow without depressurizing the pipeline!
The Petersen® PeteStop™ 129-Series Line Stop is our best selling system. It is a great choice to complement a mechanical stop or use in place of because of its savings in time, money and lighter, more flexible installation. Plus the PeteStop® Inflatable Line Stop is able to handle more difficult pipe conditions where a mechanical stop would be unable to get a workable seal.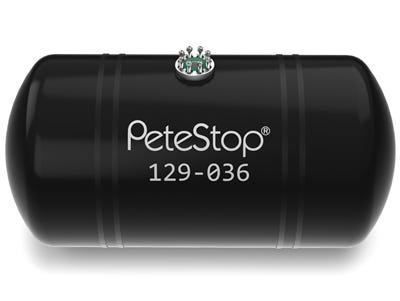 Small Tap Hole Size
PeteStop 129D-Series Block and Bleed

Isolate Toxic/Flammable Product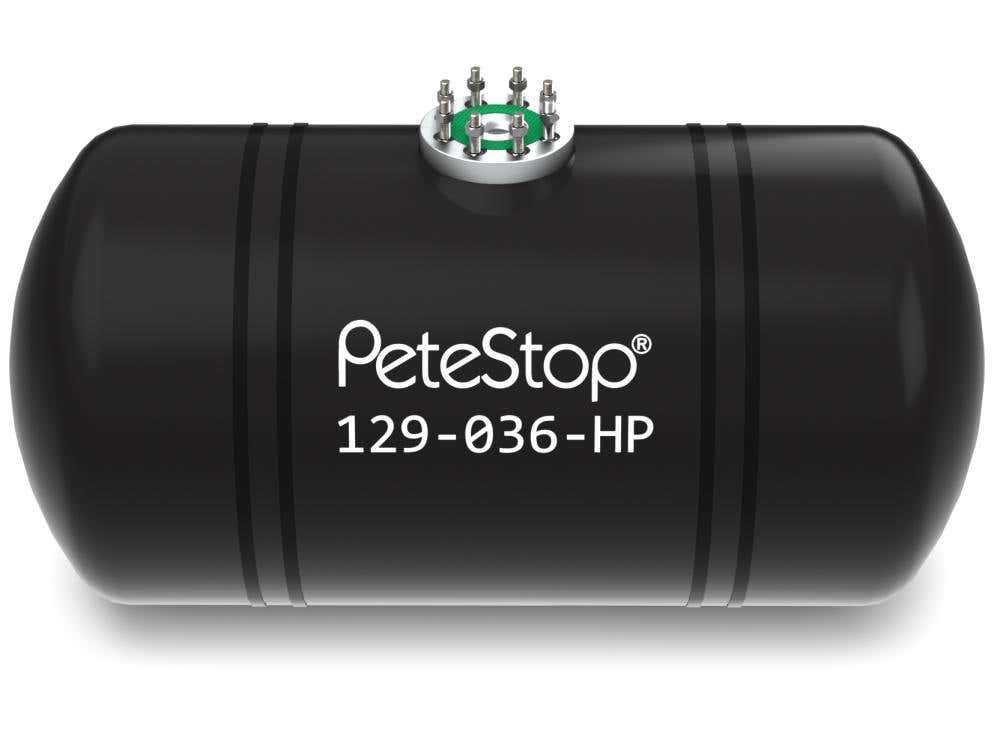 Higher Pressure/Larger Tap Hole
Advantages of PeteStop® 129-Series Pipe Plug Systems
Faster – smaller lighter weight equipment
Less Expensive – smaller hole and smaller equipment needed, less time to complete
Safety Enhanced - smaller tap hole and larger surface area means less stress on pipe
Lower Environmental Risk – smaller tap hole
Plug Abnormal Pipe Conditions - Heavy Corrosion, Out-of-Round Pipe, Weld Bead, etc.
Versatility – Most pressure, chemical, temperature requirements
Limited Space Work Environment
Minimal pressure to seal on pipe ID
Multiple combinations – Double Block & Bleed, Centered, Off-Center, Side, Flow Stop, High Pressure
Reusable – Heavyweight Ballistic Nylon reinforced Polyeurethane (Kevlar, Viton & others available)
Conform to the pipe better
Line Stop at pipe bend or near pipe bend
Less Stress on Pipe with Structural Integrity Issues or Aging Pipe versus Mechanical Stop
Great Complement to Mechanical Stop where there isn't a workable seal
Stop flow in pipes over 50"!!
129-Series PeteStop Line Stop Plugs for most:

Note: It is best to stop the flow during the installation of PeteStop® line stops. If not practical, the below maximum flow rate "rule of thumb" seems to be acceptable:
Sealing Rings prevent seepage past the plug but may loosen after a few uses. They can be reapplied using a good polyurethane adhesive. Some contractors order their plugs without sealing rings, preferring to deal with a little more seepage than having the sealing rings come loose.

Pipe Plug, PeteStop® Inflatable Line Stop - 129 Series
| Dia. Max | Dia. Deflated | Dia. Hot Tap Hole, Min | Infl. Max Pressure | Pipeline Max Head | Port, Inflation | Port Location, Infl. | Shipping Wt. | Item Number | Price | Qty | Action |
| --- | --- | --- | --- | --- | --- | --- | --- | --- | --- | --- | --- |
| 96" (2438mm) | 41" (1041mm) | 41" (1041mm) | 110 psi (7.58 bar) | 127 ft (38.7 m) | 6" X 300 Lb ANSI | Centered on Diameter | 336 Lb (152.41 Kg) | 129-096-HP | | | |
| 96" (2438mm) | 23" (584mm) | 23" (584mm) | 15 psi (1.03 bar) | 17 ft (5.2 m) | 4" X 300 Lb ANSI | Centered on Diameter | 240 Lb (108.86 Kg) | 129-096- | | | |
| 84" (2134mm) | 35" (889mm) | 35" (889mm) | 110 psi (7.58 bar) | 127 ft (38.7 m) | 6" X 300 Lb ANSI | Centered on Diameter | 294 Lb (133.36 Kg) | 129-084-HP | | | |
| 84" (2134mm) | 19" (483mm) | 19" (483mm) | 15 psi (1.03 bar) | 17 ft (5.2 m) | 4" X 300 Lb ANSI | Centered on Diameter | 210 Lb (95.26 Kg) | 129-084- | | | |
| 72" (1829mm) | 29" (737mm) | 29" (737mm) | 120 psi (8.27 bar) | 138 ft (42.1 m) | 6" X 300 Lb ANSI | Centered on Diameter | 252 Lb (114.31 Kg) | 129-072-HP | | | |
| 72" (1829mm) | 19" (483mm) | 19" (483mm) | 20 psi (1.38 bar) | 23 ft (7.0 m) | 4" X 300 Lb ANSI | Centered on Diameter | 180 Lb (81.65 Kg) | 129-072- | | | |
| 66" (1676mm) | 29" (737mm) | 29" (737mm) | 120 psi (8.27 bar) | 138 ft (42.1 m) | 4" X 300 Lb ANSI | Centered on Diameter | 231 Lb (104.78 Kg) | 129-066-HP | | | |
| 66" (1676mm) | 17" (432mm) | 17" (432mm) | 20 psi (1.38 bar) | 23 ft (7.0 m) | 4" X 300 Lb ANSI | Centered on Diameter | 165 Lb (74.84 Kg) | 129-066- | | | |
| 60" (1524mm) | 23" (584mm) | 23" (584mm) | 140 psi (9.65 bar) | 161 ft (49.1 m) | 4" X 300 Lb ANSI | Centered on Diameter | 207 Lb (93.89 Kg) | 129-060-HP | | | |
| 60" (1524mm) | 28.5" (724mm) | 29" (737mm) | 10 psi (.7 bar) | 11.5 ft (3.5 m) | Through Centering Anchor | End | TBD | 129-060-D | | | |
| 60" (1524mm) | 17" (432mm) | 17" (432mm) | 20 psi (1.38 bar) | 23 ft (7.0 m) | 4" X 300 Lb ANSI | Centered on Diameter | 148 Lb (67.13 Kg) | 129-060- | | | |
| 54" (1372mm) | 23" (584mm) | 23" (584mm) | 140 psi (9.65 bar) | 173 ft (52.7 m) | 4" X 300 Lb ANSI | Centered on Diameter | 201.5 Lb (91.40 Kg) | 129-054-HP | | | |
| 54" (1372mm) | 28.5" (724mm) | 29" (737mm) | 30 psi (2 bar) | 34.6 ft (10.5 m) | Through Centering Anchor | End | TBD | 129-054-D | | | |
| 54" (1372mm) | 15" (381mm) | 15" (381mm) | 30 psi (2.07 bar) | 35 ft (10.6 m) | 4" X 300 Lb ANSI | Centered on Diameter | 144 Lb (65.32 Kg) | 129-054- | | | |
| 48" (1219mm) | 17" (432mm) | 17" (432mm) | 150 psi (10.34 bar) | 173 ft (52.7 m) | 4" X 300 Lb ANSI | Centered on Diameter | 152.5 Lb (69.20 Kg) | 129-048-HP | | | |
| 48" (1219mm) | 22.75" (578mm) | 23" (584mm) | 30 psi (2 bar) | 46 ft (14 m) | Through Centering Anchor | End | TBD | 129-048-D | | | |
| 48" (1219mm) | 15" (381mm) | 15" (381mm) | 30 psi (2.07 bar) | 35 ft (10.6 m) | 4" X 300 Lb ANSI | Centered on Diameter | 109 Lb (49.44 Kg) | 129-048- | | | |
| 42" (1067mm) | 17" (432mm) | 17" (432mm) | 150 psi (10.34 bar) | 173 ft (52.7 m) | 4" X 300 Lb ANSI | Centered on Diameter | 120 Lb (54.5 Kg) | 129-042-HP | | | |
| 42" (1066.8mm) | 22.75" (578mm) | 23" (584mm) | 40 psi (2.7 bar) | 46 ft (14 m) | Through Centering Anchor | End | TBD | 129-042-D | | | |
| 42" (1067mm) | 15" (381mm) | 15" (381mm) | 40 psi (2.76 bar) | 46 ft (14.0 m) | 4" X 300 Lb ANSI | Centered on Diameter | 83 Lb (37.65 Kg) | 129-042- | | | |
| 39.37" (1000mm) | 17" (432mm) | 17" (432mm) | 150 psi (10.34 bar) | 173 ft (52.7 m) | 4" X 300 Lb ANSI | Centered on Diameter | 120 Lb (54.5 Kg) | 129-040-HP | | | |
| 40" (1016mm) | 22.75" (578mm) | 23" (584mm) | 40 psi (2.7 bar) | 46 ft (14 m) | Through Centering Anchor | End | TBD | 129-040-D | | | |
| 40" (1016mm) | 15" (381mm) | 15" (381mm) | 40 psi (2.76 bar) | 46 ft (14.0 m) | 4" X 300 Lb ANSI | Centered on Diameter | 83 Lb (37.65 Kg) | 129-040- | | | |
| 36" (914mm) | 17" (432mm) | 17" (432mm) | 150 psi (10.34 bar) | 173 ft (52.7 m) | 4" X 300 Lb ANSI | Centered on Diameter | 103.5 Lb (46.95 Kg) | 129-036-HP | | | |
| 35.25" (895mm) | 18.8" (478mm) | 19" (483mm) | 50 psi (3.4 bar) | 57.7 ft (17.5 m) | Through Centering Anchor | End | TBD | 129-036-D | | | |
| 36" (914mm) | 11.75" (298mm) | 11.875" (302mm) | 75 psi (5.17 bar) | 86.6 ft (26.4 m) | 2" X 300 Lb ANSI | Centered on Diameter | 74 Lb (33.57 Kg) | 129-036- | | | |
| 31.75" (806mm) | 17" (432mm) | 17" (432mm) | 150 psi (10.34 bar) | 173 ft (52.7 m) | 2" X 300 Lb ANSI | Centered on Diameter | 100 Lb (45.4 Kg) | 129-032-HP | | | |
| 31.25" (794mm) | 18.8" (478mm) | 19" (483mm) | 60 psi (4.1 bar) | 69 ft (21 m) | (2) NPT Inflation Ports Internal to Flange | End | TBD | 129-032-D | | | |
| 32" (813mm) | 11.75" (298mm) | 11.875" (302mm) | 80 psi (5.51 bar) | 92 ft (28.0 m) | 2" X 300 Lb ANSI | Centered on Diameter | 62 Lb (28.12 Kg) | 129-032- | | | |
| 29.5" (749mm) | 15" (381mm) | 15" (381mm) | 200 psi (13.79 bar) | 230 ft (70.1 m) | 2" X 300 Lb ANSI | Centered on Diameter | 85.5 Lb (38.78 Kg) | 129-030-HP | | | |
| 29.25" (743mm) | 16.8" (427mm) | 17" (432mm) | 60 psi (4.1 bar) | 69 ft (21 m) | Through Centering Anchor | End | 61 Lb (27.67 Kg) | 129-030-D | | | |
| 30" (762mm) | 11.75" (298mm) | 11.875" (302mm) | 100 psi (6.90 bar) | 115 ft (35.1 m) | 2" X 300 Lb ANSI | Centered on Diameter | 61 Lb (27.67 Kg) | 129-030- | | | |
| 27.5" (699mm) | 12.5" | 15" (381mm) | 200 psi (13.79 bar) | 230 ft (70.1 m) | 2" X 300 Lb ANSI | Centered on Diameter | 90 Lb (40.8 Kg) | 129-028-HP | | | |
| 27.25" (692.15mm) | 14.8" (376mm) | 17" (432mm) | 60 psi (4.1 bar) | 69 ft (21.03 m) | Through Centering Anchor | End | 44 Lb (19.96 Kg) | 129-028-D | | | |
| 28" (711mm) | 11.75" (298mm) | 11.875" (302mm) | 100 psi (6.90 bar) | 115 ft (35.1 m) | 2" X 300 Lb ANSI | Centered on Diameter | 60 Lb (27.22 Kg) | 129-028- | | | |
| 23.5" (597mm) | 13" (330mm) | 13" (330mm) | 200 psi (13.79 bar) | 230 ft (70.1 m) | 2" X 300 Lb ANSI | Centered on Diameter | 61.5 Lb (27.90 Kg) | 129-024-HP | | | |
| 23.25" (591mm) | 14.8" (376mm) | 15" (381mm) | 60 psi (4.1 bar) | 69 ft (21.03 m) | Through Centering Anchor | End | 44 Lb (19.96 Kg) | 129-024-D | | | |
| 24" (610mm) | 11.75" (298mm) | 11.875" (302mm) | 100 psi (6.90 bar) | 115 ft (35 m) | 2" X 300 Lb ANSI | Centered on Diameter | 44 Lb (20 Kg) | 129-024- | | | |
| 19.25" (489mm) | 11.75" (298mm) | 11.875" (302mm) | 200 psi (13.79 bar) | 230 ft (70.1 m) | 2" X 300 Lb ANSI | Centered on Diameter | 35 Lb (15.88 Kg) | 129-020-HP | | | |
| 19.25" (489mm) | 14.8" (376mm) | 15" (381mm) | 80 psi (5.5 bar) | 90 ft (27 m) | Through Centering Anchor | End | 35 Lb (15.88 Kg) | 129-020-D | | | |
| 19.25" (489mm) | 9.75" (248mm) | 9.875" (251mm) | 100 psi (6.90 bar) | 115 ft (35.1 m) | 1-1/4" X 300 Lb ANSI | Centered on Diameter | 35 Lb (15.88 Kg) | 129-020- | | | |
| 17.25" (438mm) | 11.75" (298mm) | 11.813" (300mm) | 200 psi (13.79 bar) | 230 ft (70.1 m) | 2" X 300 Lb ANSI | Centered on Diameter | 46 Lb (20.87 Kg) | 129-018-HP | | | |
| 17.25" (438mm) | 12.7" (323mm) | 13" (330mm) | 80 psi (5.5 bar) | 90 ft (27.4 m) | Through Centering Anchor | End | 33 Lb (14.97 Kg) | 129-018-D | | | |
| 17.25" (438mm) | 9.75" (248mm) | 9.875" (251mm) | 100 psi (6.90 bar) | 115 ft (35.1 m) | 1-1/4" X 300 Lb ANSI | Centered on Diameter | 33 Lb (14.97 Kg) | 129-018- | | | |
| 15.25" (387mm) | 11.75" (298mm) | 11.875" (302mm) | 200 psi (13.79 bar) | 230 ft (70.1 m) | 2" X 300 Lb ANSI | Centered on Diameter | 39 Lb (17.69 Kg) | 129-016-HP | | | |
| 15.25" (387mm) | 12.7" (323mm) | 13" (330mm) | 100 psi (6.90 bar) | 115 ft (35 m) | Through Centering Anchor | End | 26 Lb (11.79 Kg) | 129-016-D | | | |
| 15.25" (387mm) | 9.75" (248mm) | 9.875" (251mm) | 100 psi (6.90 bar) | 115 ft (35.1 m) | 1.25" X 300 Lb ANSI | Centered on Diameter | 28 Lb (12.70 Kg) | 129-016- | | | |
| 13.25" (337mm) | 9.75" (248mm) | 9.875" (251mm) | 200 psi (13.79 bar) | 230 ft (70.1 m) | 2" X 300 Lb ANSI | Centered on Diameter | 36.5 Lb (16.56 Kg) | 129-014-HP | | | |
| 13.25" (336.55mm) | 11.75" (298mm) | 11.875" (302mm) | 100 psi (6.90 bar) | 115 ft (35 m) | Through Centering Anchor | End | 26 Lb (11.79 Kg) | 129-014-D | | | |
| 13.25" (337mm) | 7.75" (197mm) | 7.875" (200mm) | 100 psi (6.90 bar) | 115 ft (35.1 m) | 1" X 150 Lb ANSI | Centered on Diameter | 26 Lb (11.79 Kg) | 129-014- | | | |
| 12" (304.8mm) | 9.75" (248mm) | 9.875" (251mm) | 200 psi (13.79 bar) | 230 ft (70.1 m) | 2" X 300 Lb ANSI | Centered on Diameter | 36 Lb (16.33 Kg) | 129-012-HP | | | |
| 12" (305mm) | 9.75" (248mm) | | 120 psi (8.28 bar) | 138 ft (42 m) | Through Centering Anchor | End | 26 Lb (11.79 Kg) | 129-012-D | | | |
| 12" (305mm) | 7.75" (197mm) | 7.875" (200mm) | 120 psi (8.28 bar) | 138 ft (42.1 m) | 1" X 150 Lb ANSI | Centered on Diameter | 26 Lb (11.79 Kg) | 129-012- | | | |
| 10" (254mm) | 7.75" (197mm) | 7.875" (200mm) | 240 psi (16.55 bar) | 276 ft (84.1 m) | 1.5" Inflation Ram Adapter | Centered on Diameter | 15 Lb (6.80 Kg) | 129-010-HP | | | |
| 10" (255mm) | 9.75" (248mm) | 9.875" (251mm) | 120 psi (8.28 bar) | 138 ft (42 m) | Through Centering Anchor | End | 26 Lb (11.79 Kg) | 129-010-D | | | |
| 10" (254mm) | 5.75" (146mm) | 5.875" (149mm) | 120 psi (8.28 bar) | 138 ft (42.1 m) | 1" Inflation Ram Adapter | Centered on Diameter | 11 Lb (4.99 Kg) | 129-010- | | | |
| 8" (203mm) | 5.75" (146mm) | 5.875" (149mm) | 240 psi (16.54 bar) | 276 ft (84.1 m) | 1.5" Inflation Ram Adapter | Centered on Diameter | 12.6 Lb (5.72 Kg) | 129-008-HP | | | |
| 8" (203mm) | 7.8" (198mm) | 7.875" (200mm) | 160 psi (11.03 bar) | 184 ft (56 m) | Through Centering Anchor | End | 9 Lb (4.08 Kg) | 129-008-D | | | |
| 8" (203mm) | 5.75" (146mm) | 5.875" (149mm) | 160 psi (11.03 bar) | 184 ft (56.1 m) | 1" Inflation Ram Adapter | Centered on Diameter | 9 Lb (4.08 Kg) | 129-008- | | | |
| 6" (152mm) | 3.875" (98mm) | 3.875" (98mm) | 230 psi (15.86 bar) | 265 ft (80.8 m) | 1" Inflation Ram Adapter | Centered on Diameter | 7 Lb (3.18 Kg) | 129-006-HP | | | |
| 6" (152.4mm) | 5.8" (147mm) | 5.875"( 149mm) | 160 psi (11.03 bar) | 184 ft (56 m) | Through Centering Anchor | END | 10 Lb (4.5 Kg) | 129-006-D | | | |
| 6" (152mm) | 3.75" (95mm) | 3.875" (98mm) | 160 psi (11.03 bar) | 184 ft (56.1 m) | 1" Inflation Ram Adapter | Centered on Diameter | 5 Lb (2.27 Kg) | 129-006- | | | |
| 4" (101.6mm) | 3.875" (98mm) | 3.875" (98mm) | 200 psi (13.8 bar) | 230 ft. (70.1m) | 1" Inflation Ram Adapter | Centered on Diameter | 5.6 Lb (2.54 Kg) | 129-004-HP | | | |
| 4" (102mm) | 3.75" (95mm) | 3.875" (98mm) | 160 psi (11.03 bar) | 184 ft (56.1 m) | 1" Inflation Ram Adapter | Centered on Diameter | 4 Lb (1.81 Kg) | 129-004- | | | |
| 3" (76mm) | 2.875 (73mm) | 2.875 (73mm) | 200 psi (13.79 bar) | 230 ft (70.1 m) | .25" MNPT With 1" Ram Adapter | Centered on Diameter | 4 Lb (1.81 Kg) | 129-003-HP | | | |
| 3" (76mm) | 2.875" (73mm) | 2.875 (73mm) | 160 psi (11.03 bar) | 184 ft (56.1 m) | .25" MNPT With 1" Ram Adapter | Centered on Diameter | 3 Lb (1.36 Kg) | 129-003- | | | |
| 2" (51mm) | 1.875" (48mm) | 1.875" (48mm) | 200 psi (13.8 bar) | 230 ft (70.1 m) | .25" MNPT With 1" Ram Adapter | Centered on Diameter | 4 Lb (1.81 Kg) | 129-002-HP | | | |
| 2" (51mm) | 1.75" (44mm) | 1.875" (48mm) | 160 psi (11.03 bar) | 184 ft (56.1 m) | .25" MNPT With 1" Ram Adapter | Centered on Diameter | 3 Lb (1.36 Kg) | 129-002- | | | |